Scottish Northern League - 3rd, Scottish Qualifying Cup - 1st Round, Aberdeenshire Cup - Semi-final.
Gallery
Aberdeen F.C. 1900-01
OFFICIALS and STAFF
Birth: - Death: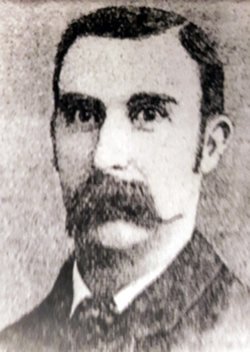 Henry Shanks "Harry" Wyllie
Committee, Vice President, Director
Birth: 24 Feb 1857 • Livingston, West Lothian, Scotland - Death: 10 Nov 1909 • St Machar, Burgh of Aberdeen, Scotland
Profile Page
Birth: - Death:
Family Tree Official's, Player's and staff details: Ancestry.com
A.F.C Official's, Player's and staff details source: AFC Heritage - The Official Aberdeen Football Club Heritage Trust.
Header Background: Victoria Utd v Orion, May 1895, Charity Cup at Central Park - Original B&W picture - No copyright - attached.
Individual Photos - Various sources and status, see individual profile page for details.
About
Aberdeen F.C. - Family/DNA
An un-official compilation of the family tree of Aberdeen Football Club's official's, player's and staff from 1881 to present from one personal family tree.