Private: Gordon Allan Lawrie * (Allan Lawrie)
Roll of Honour 1914-1918
In Memory of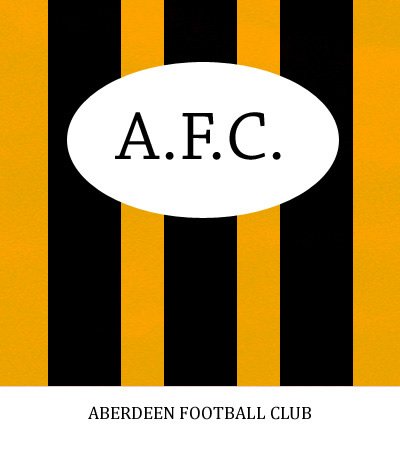 Private: Gordon Allan Lawrie * (Allan Lawrie)
Football Player, No 9 Centre Forward
Birth: 24 May 1885 • Aberdeen Old Machar, Aberdeen, Scotland
Death: 10 May 1915 • Ypres, West-Vlaanderen, Belgium
---
Cameron Highlanders, "D" Coy, 2nd Bn, S/16387
---
Senior Debut:

East Scotland league
Medals
Medals

Awarded for Service

(Images of medals are for representation only, actual size and color may vary from that shown.)
External Links
Family Tree Official's, Player's and staff details: Ancestry.com
A.F.C Official's, Player's and staff details source: AFC Heritage - The Official Aberdeen Football Club Heritage Trust.
Aberdeen Football Club 1906 Logo - Designed by Graeme Watson © 2019
Profile Photo: Gordon Allan Lawrie * (Allan Lawrie), - Original B&W picture - No copyright - attached.
Insert Photos: From Graeme Watson's personal collection, of replica medals. 1914-15 Star, British War Medal, and Victory Medal.
Header Background: Aberdeen War Memorial, Aberdeen, Scotland, 2015 - Copyright © 2015 Graeme Watson.
About
Aberdeen F.C. - Family/DNA
An un-official compilation of the family tree of Aberdeen Football Club's official's, player's and staff from 1881 to present from one personal family tree.