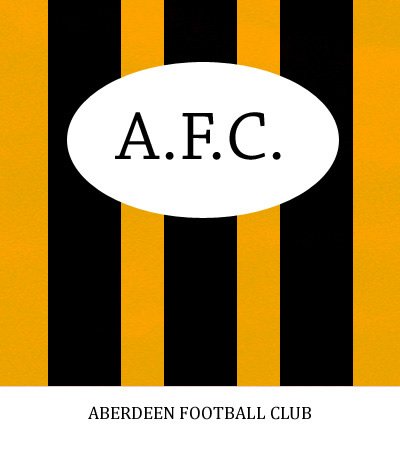 ---
Aberdeen FC
Return from Tour of Bohemia Moravia and Galicia 1910-11
14 May 1911
Slavia Prague 3 - 2 Aberdeen
16 May 1911
Slavia Prague 1 - 2 Aberdeen
20 May 1911
Wisla Krakow 1 - 9 Aberdeen
22 May 1911
Wisla Krakow 1 - 8 Aberdeen
23 May 1911
Prerau 0 - 8 Aberdeen
23 May 1911
Brunn 1 - 6 Aberdeen
25 May 1911
Pardubitz 2 - 4 Aberdeen
28 May 1911
Pardubitz 1 - 4 Aberdeen

---
RETURN OF ABERDEEN FOOTBALLERS
INCIDENTS OF THE TOUR
IMPRESSIONS BY PLAYER
The members of Aberdeen football team were enthusiastically cheered by a large crowd of enthusiastic supporters on they alighted from the 10.15 Calodonian train at Aberdeen Joint Station last night on the conclusion of their first and what has proved (both from the playing and social points of view) a very successful tour of the Continent. All the players were loud in their praise of the hospitable treatment which had been extended to them, and they spoke highly of how appreciative the Continental crowds had been of their play. All the members of the party who returned last night wore, in the form of variously designed enamel badges, mementos of the matches in which they had participated, and these souvenirs, the players stated, they would cherish as relic of what had proved to them the most suspicious day in their careers. Several members of the party remained in London, and these will not return until later.
---
A Director's View's.

Mr Jaffrey, a director of the club, who accompanied the team, said that the Bohemian clubs were the pioneers of football on the Continent. They had very little to learn in the matter of attack and defence. In his own words, they "nothing to learn" in the matter of gentlemanly tactics of first-class football.
The president of the Slavis Club took the whole team for a cruise in his private yachat, and luncheon was served on board. On returning from a most enjoyable trip, they were entertained to a seven-course dinner, to which the "yachtsmen" did ample justice. Each member of the team was presented with a valuable memento by the president of the Bohemia Club. The goalkeeper at Pardubitz stood over six feet high, and was taller and cleverer than any goalkeeper he had seen in Scotland.
---
Opponents' Play

Arthur King, the popular goalkeeper, of whom, as a local product, the Aberdeen public is immensely proud, was bubbling over with enthusiasm regarding the tour. "Well," said the stalwart custodian, "we found the play of some of our opponents of a higher calibre than what we expected it would be, for instance in our first match with Slavia Club. It was Johny Madden, the old Celtic idol, who beat us there. Madden is trainer of the Slavia Club, and in the movements of the players we detected much of the scientific game, which was only possible from the tuition of an old British player. To a great extent the Slavians depended on their robustness for their victory, but it is only fair to say that they were the most scientific combaination we had to face. "Madden" was in many of the movements, and I would say but that with some further tuition the Slavia Club would quite be in a position to challenge for supremacy the best of the British clubs.
"Of course we might have won that match-it was the only one we lost-but we were some-what taken by surprise with the determination of the opposition. One thing that impressed me, however, was that the crowd actually thought I intentionally tried to let through the goal that decided the issue of the match.
As a matter of fact, I did my best to save the shot. It was probably the most difficult I had to deal with in the whole tour, but I admit I could not have cleared it. Of course we didn't disabuse their minds on the point, and we found that our reputation was considerably enhanced as the result of this mis-conception."I can never forget the tour," concluded King, "and I consider myself honoured by being a member of the premier club of my native city at this time.
---
A Forward's Comparison.

Angus M'Intosh, the inside right of the Pittodrie team, thought the standard of football on the Continent was equal to Northern League quality. The Prague team was the best, as the style was much better than that displayed by other teams encountered – in fact, it was equal to that of the Scottish Second League. The play on the Continent would improve in course of time.
---
Friendly Feeling.

The "Journal" correspondent with the team said-Our tour has now come to an end, and what impresses one most in the fine feelings that sport promotes between countries. We have visited and played in three countries-Bohemian, Moravia, and Poland-and the same good feelings exists in all.
There are differences in religion, politics, and national sentiments, but on the field of sport and in meeting in friendly combat all men were alike. The international athletic and football intercourse between Britain and countries of Europe are quite recent date, but, judging by the good it has already done, there is a great future in view. This ministers, the soldiers, and the statesmen of the world may do good as evil in their own sphere, but in sport it is all for good. Even the bitter national feeling which exists between the Germans and Bohemians is hushed at their Football Federation meetings, and to Britain they look for guidance in this question, which is a delicate one. They, however, trust in the fair-mindedness of Britain in dealing with matters of sport.
---
(Aberdeen Press and Journal, Thu 01 Jun 1911)
---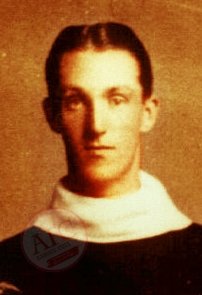 Arthur King
Football Player, No 1 Goalkeeper
Birth: 06 Aug 1887 • Kintore, Aberdeenshire, Scotland
Death: 31 Jan 1967 • Woodend Hospital, Aberdeen, Scotland
---
---
1913

Arthur King signs for Tottenham Hotspur

Transfer Fee £250
Photo
Aberdeen F.C. 1910-11

Back Row L-R: Stewart Davidson, Archibald Harper, George MacFarlan,
Arthur King-GK, John Hume, John Wyllie, James Millar.
Front Row L-R: Peter Simpson (trainer), James Murray, Angus M.McIntosh,
James Soye, Donald Colman, (capt.), George Wilson, Paddy Travers, William Lennie,
James Philip, (manager).



News Article
ARTHUR KING OF ABERDEEN
Is Likely to sign for London Club.
Arthur King, the well-known goalkeeper of the Aberdeen football team, it is understood, has now almost completed his negotiations with the Tottenham Hotspur Club for his transfer as goalkeeper to the London team.
Several clubs have been after the tall Aberdeen custodian, including Raith Rovers, Bradford City, and Tottenham Hotspur. The Bradford club has been exceptionally anxious to secure King's services, but apparently he prefers to serve the Tottenham club, particularly in view of the fact that the manager there is peter M'William, the well-known Scottish internationalist, late of Newcastle.
King goes to London to meet M'William, and it is likely that all that now remains to be done is for Aberdeen man to adhibit his signature to a form for Tottenham Hotspur.
(Dundee Evening Telegraph, dated Friday 16 May 1913)
Postcard
Arthur King Postcard, Sat 04 Oct 1913

Arthur King in goal for Tottenham. Manchester United v Tottenham Hotspur,
Sat 04 Oct 1913 at Old Trafford. 3-1 to Manchester United, Attendance 39,000
News Article
ARTHUR KING'S LIFE STORY.
Tottenham's Goalkeeper and His Rise to Fame.
A Red Letter Day In the Life of a Young Player.
TOLD BY HIMSELF
It was in a somewhat light-hearted moment that I agreed to write the story of my football career for the readers of THE ILLUSTRATED POLICE NEWS. But now, having equipped myself with a new pen and clean sheet of foolscap, I am beginning to realise how slender are resources at my command. To begin with, it is very difficult to write about oneself without appearing egotistical, and then I have just come to the conclusion that I have really very little to say, my football career having been or the uneventful order.
You see, I have only been at the game six years as a professional and have practically only played with two clubs, Aberdeen and the Spurs. Having taken up my pen, however, I am not going to shirk my job, so I will make a dash for the personal details. I was born in Hinter, in Aberdeenshire, twenty-four years ago. I am just 6ft. In height and I go 12st 6lbs in weight.
Although born outside the granite city, my earliest recollections are connected with Aberdeen, my parents having moved there when I was a wee bit of a youngster. Like most young Scots I got my first taste of the game through kicking a ball about the streets and any other open spaces available, with my school-fellows. We had no regular club at school, but I always had very keen liking for the game, and as soon as I turned out to earn my own living – I was apprenticed as an iron worker – I went in quite seriously for it. I do not mean to infer that I had any thought of getting my living at the game, but just that I wanted very badly to improve at it.
With that end in view I joined a team called East End, and at once took up the position of goalkeeper. At first I was very crude sort of player, but, having plenty of enthusiasm at my back, I developed at a rapid rate and towards the end of my first season I earned for myself something of a local reputation.
In all I had two seasons with East End, of course as an amateur, and I had no idea of ever becoming anything else, when at the end of my second term with the club, I had an interview with the manager of the Aberdeen F.C. Who wanted me to sign a professional form.
At the time I was just eighteen years of age and the prospect of following a game I was devoted to appealed to me strongly that I was not long in making up my mind.
Of course, I did not step into the first team right away; in fact, I put in a couple of seasons with the reserves before my chance came and during my period pf probation I picked up many a useful lesson in the goal-keeping art.
I well remember the day when I first donned the black and gold livery of the League team. It was a red letter day in my existence and although the game was of little importance actually, it always carries with it pleasant memory, especially as I preserved a clean sheet that day.
During my three seasons with the Aberdeen first team I played in many a hard-fought Scottish League and Scottish Cup-tie, but without doubt the greatest match of my career to date was in my first season when we played Glasgow Celtic in the semi-final round of the Scottish Cup. My club mates had been telling me about the big gate that would sure to turn up, but I was never more surprised in my life when I went out on the field and had to face 80,000 people. It was my first experience of a really big concourse of people and small wonder that I was a bit nervous. That feeling, however, wore off with the first kick of the ball and I proudly determined that I would keep my charge intact that day in the face of Scotland's most deadly shots. I should here remark that we had gone through the preliminary rounds without a goal against us. For quite a long time we held our own and I began to have visions of my side securing the greatest honour in Scottish football. With a suddenness than can only be described as electrical, however, my dream was shattered by one Quinn, who beat me with glorious shot. I have no hesitation in describing that same Quinn as the very best centre-forward I have ever played against, but at the same time I have not quite forgiven him for the defeat he inflicted on my team that day.
After five seasons in all Scottish football I thought I would like to see and participate in the game as it is played over the boarder. I am not an advocate of many changes, nor am I a rover, but at the same time I believe in an occasional change of scene if only for sake of enlarging one's ideas, so I came to the metropolis of the Empire, where I am getting a taste of the best class English football.
At first I was very strange to the game and the surroundings, Tottenham and Aberdeen presenting so many totally different features, but I soon found my game, and I am most happy to say that everybody at White Hart Lane has been very kind and considerate to me. I went to Tottenham a stranger in a strange land, and in the course of a few months I have made hosts of friends.
After all, there is not a lot of difference between the Scotch and the English game. Generally it is conducted at a brisker rate south of the Tweed, but that is the only point I notice.
My one desire is to shine in the great Cup competition, and when the ties in the F.A. Cup come along I shall be in my element. League games are the backbone of football without doubt, but the salt and spice of the sport are provided by the Cup-ties and, having lost my chance in the Scottish Cup, I am now keenly anxious to participate in a final at the Crystal Palace, or wherever it is that the great game is to be played.
(Arthur King's Life Story, The Illustrated Police News, dated Thu 27 Nov 1913)
Photo
Arthur King in goal for Tottenham, 1913-14

Back Row L-R: Frederick "Fred" Webster, William Weir, Robert "Bobby" Steel, Arthur King-GK,
Arthur Grimsdell, J. Nie (trainer), William "Bill" Cartwright
Front Row L-R: Frederick "Fanny" Walden, James "Jim" Fleming, James "Jimmy" Cantrell,
Herbert "Bert" Bliss, William Oliver.



Aberdeen F.C.
1912-13
Back Row L-R: Frederick Watson, Arthur King-GK, Andy Greig-GK, William Milne, William Low,
3rd Row L-R: Robert Hannah, James Gault, David Main, John Hume, George Wilson, Joseph Walker, John McConnell,
2nd Row L-R: Stewart Davidson, Paddy Travers, Donald Colman, John Wood, William Brown,
Front Row L-R: John Edgar, William Lennie, James Soye, Charles Neilson.
External Link
Family Tree Official's, Player's and staff details: Ancestry.com
A.F.C Official's, Player's and staff details source: AFC Heritage - The Official Aberdeen Football Club Heritage Trust.
Aberdeen Football Club 1911 Logo - Designed by Graeme Watson © 2019
Profile Photo: Arthur King - Original B&W picture - No copyright - attached - Aberdeen FC Heritage Trust. Colorisation by Graeme Watson 2019.
Team Photo: Aberdeen F.C. 1912-13 - Original B&W picture - No copyright - attached - Aberdeen FC Heritage Trust. Colorisation by Graeme Watson 2019.
Team Photo: Aberdeen F.C. 1910-11 - Original B&W picture - No copyright - attached.
Team Photo: Tottenham Hotspur F.C. 1913-14 - Original B&W picture - No copyright - attached.
Insert Image's: Arthur King Postcard, dated 04 Oct 1913 - No copyright - attached and Arthur King in goal for Tottenham, 1913-14 - No copyright - attached - Courtesy of Ian Wolff.
Insert Article's: Life Story, The Illustrated Police News, dated 27 Nov 1913, Newspaper Article, Return of Aberdeen Footballers, Aberdeen Press and Journal, dated Thu 01 Jun 1911 and Newspaper Article, Arthur King of Aberdeen, Dundee Evening Telegraph, dated Fri 16 May 1913 - Courtesy of Ian Wolff. Insert Article's: Transcribed by Graeme Watson 2020.
Header Background: Aberdeen Football Club, Pittodrie Stadium, Main Stand Entrance, 2015, Aberdeen, Scotland - Copyright © 2015 Graeme Watson.
About
Aberdeen F.C. - Family/DNA
An un-official compilation of the family tree of Aberdeen Football Club's official's, player's and staff from 1881 to present from one personal family tree.